Target group-focused social media strategy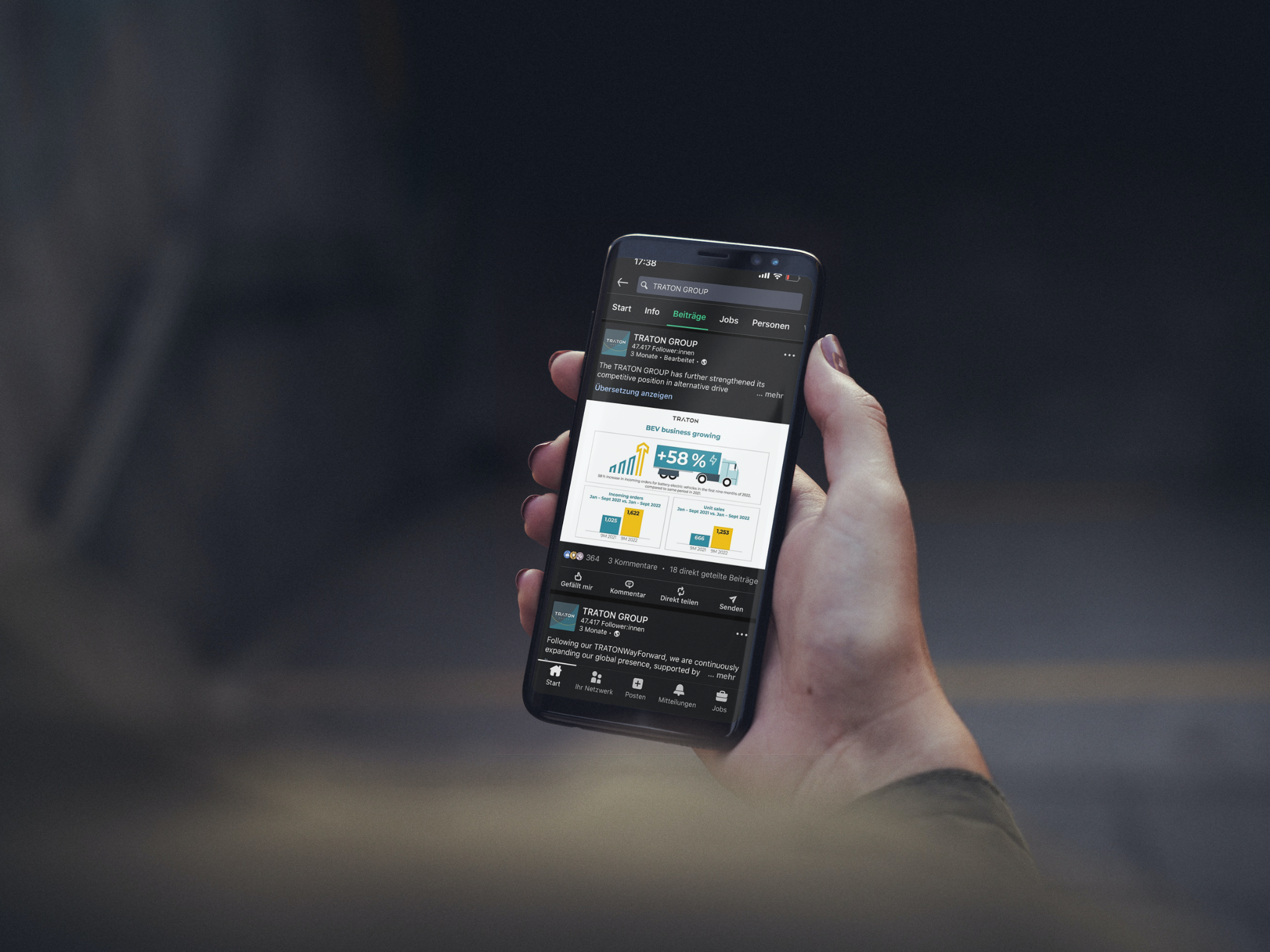 Together with the TRATON GROUP, we develop a target group-focused social media strategy that optimally supports the company's goals. This includes the development of a social media infrastructure that provides various platforms for specific target groups, topics and formats.
The development, production and distribution of social media content is data-based, e.g., on the basis of precisely tailored SEO measures: Relevant search queries define temporal topic windows as well as hashtags with high reach and engagement.
In addition, the mix of drumbeat content, organic and paid campaigns, and content from the TRATON GROUP's current day-to-day business and highlight events ensures sustainable growth in reach and engagement on its social media profiles.
Important: All measures are regularly evaluated with regard to their performance on the basis of user and usage data - and thus continuously developed further.